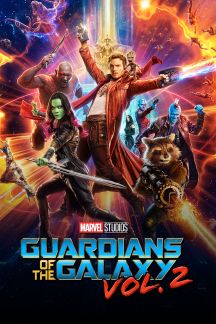 Guardians of the Galaxy Vol. 2 is the latest addition to the Marvel Cinematic Universe. I love these films. So, when I say that GG2 is one of my favourites, it means something.
From the wonderful Chris Pratt (Why is he married? Seriously. It's a tragedy. Sorry, Anna Faris – you're cool, but you're not me. Sigh.) and his beautiful abs – let's just take a minute, shall we?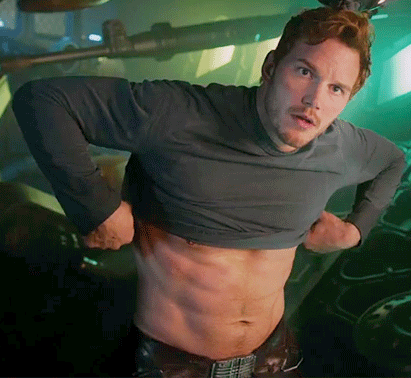 To the hilarious Rocket to the freaking adorable baby Groot, this movie has everything. A romantic subplot for us softies, insane CGI, touching moments, comedy, action – you name it. Even the credits were awesome.
"No raccoons or tree creatures were harmed during the making of this film. The same cannot be said of the handlers of such raccoons or tree creatures."
Yes, I read the credits, thank you very much. Some names were initially subbed out with "I am Groot," which made for some additional entertainment. Everyone knows that you need to watch the post-credit scenes, especially in the MCU, so it's nice that the wait was also entertaining. On this note, there were like five additional scenes at the end ranging from teasers to gags. It was brilliant.
As is a requirement for me to love anything, there were a few tear jerking moments toward the end of the film, as well as some great backstories/character development. We really got to dive deep into a few relationships in this one. While it didn't add too much to the MCU as a whole, I think it was a perfect second installment. I think I may have actually enjoyed it a tad more than the first. Sequels are never that good.
Finally, the soundtrack, like the first, was fabulous. Maybe a notch or two down from the first movie, but still up there in my top 10-15 soundtracks of all time. Like the first movie, the first scene in volume 2 involved some great action/dance moves/tunes. I cannot think of a better way to start a movie.
My only qualm is that I could have used a bit more Rocket. God, I love that racoon.
Overall, I'm giving the film a 9.5/10. To get a perfect 10, I would have required a bit more racoon love and maybe a dash more romance.
** In the previews shown before the movie, I got my first glimpse of the next Thor. It looks like they are cutting Chris's hair????? Please don't let this be so.