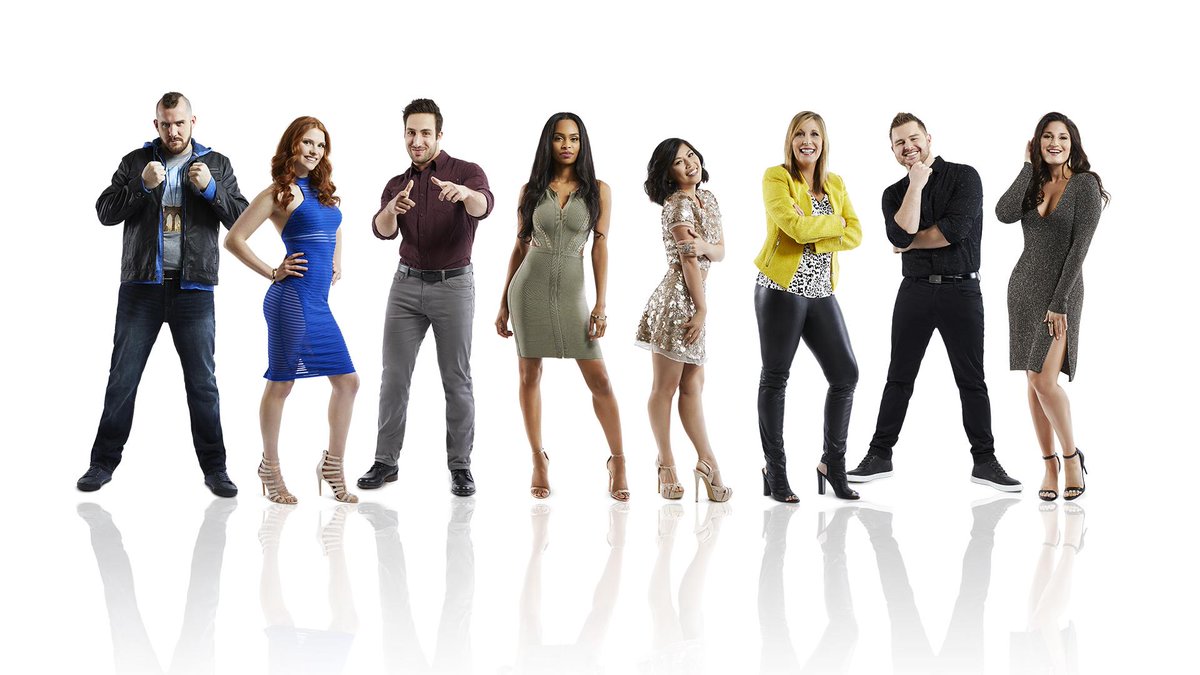 Back when BBCAN first released the cast a couple of months ago, I posted my first impressions. Now that the season is officially over, I wanted to see how my impressions measured up.
Returnees:
Gary Levy: Season 1 – 7/10. I loved Gary in Season 1, and predicted that he wouldn't do well, even though I wanted him to. I was right on in assuming the houseguests would boot him out quickly. He wasn't that entertaining to watch this season, either. Maybe because his stay was so short. Oh well.
Neda Kalantar: Season 2 – 8/10. Neda was another person I wanted to do well. I had hoped she would revamp her game this season to spice things up, but the only thing she revamped was her approval ratings. Neda went from getting an advantage early on because Canada loved her, to receiving boos when she was finally evicted upon its expiration.
Kevin Martin: Season 3 – 8/10. Again, I LOVED Kevin in his season, and was excited to see him back. I even predicted that he would team up with Neda and do well. Even though he played half the game as an underdog, he still managed to pull it out in the end. May I announce the winner of BBCAN 5?! 100% deserved. Good game, good moves. 9-0 is just plain impressive for a finale vote, and his tears of joy? SO SWEET!
Bruno Ielo: Season 3 – 3/10. Didn't like Bruno in season 3. Still don't like him now. I figured he would make it into jury just to piss me off, and naturally, he succeeded. At least I didn't have to see him win. Small victories.
Ika Wong: Season 2 – 6/10. I was way off with Ika. Originally, I thought she would make for entertaining TV for a couple of weeks and then get booted. I am SO happy to be wrong. Ika was my favourite (well, she tied with Kevin) this season. She came sooo close. She even managed to get Canada loving her. Her gameplay was great, even if she couldn't pull out a comp win.
Dallas Cormier: Season 4 – 1/10. I hated him. I didn't think he would go far this season, and thank the sky I was right. I probably would have tossed a shoe through my TV if he lasted even a second longer than he did.
Sindy Nguyen: Season 3 – 6/10. I liked Sindy and wanted her to do well, but I wasn't impressed with her game round one. She did a little better this season, but she ultimately fell short. I'm not surprised, but I am a little sad.
Cassandra Shahinfar: Season 4 – 9/10. I loved Cass, and I was devastated when she left so soon. She started strong, but her past was too much of threat to keep her around. Sadness.
Newbies:
Dre Gwenaelle – 4/10. Dre went much further than I thought she would. Honestly, I expected her to self-implode within the first few weeks, but she proved to understand the game and strategize. She spent a lot of the game cuddling with Ika while targeting the vets, which was a brilliant move. She seemed to deteriorate near the end, which I think is what did her in.
Mark Chrysler – 7/10. I thought Mark had potential. All I'm going to say about him now, is that I almost didn't remember his name until his puppy little face popped up on my TV this evening. Such a waste.
William Laprise Desbiens – 6/10. William lasted as long as he did because of Dre. I couldn't initially decide if he would leave ASAP or if he would go far. As it turns out, the sassy French boy made decent progress, even though the only real move he made was behind the scenes with his Secret Power of Veto. Yay Kevin!!!!
Emily Hawkin – 8/10. I liked Emily. Then she popped on my TV, and I liked her less and less. Her and Dillon were a cute but weird duo, and I think her social game suffered because of him. She needed to break out of her shell to succeed, and apparently that was too much to ask. I'm not shocked she didn't hit jury.
Demetres Giannitsos – 6/10. I ended up liking Demetes, but only because of the way he looked at Ika. As a lead in a romance novel, this guy had my vote. As a BB God? Not so much. He killed the comps, but I really didn't see the strategy. Ika carried him 100%.
Karen Singbeil – 5/10. I knew Karen would float to the end, and I'm not shocked she hit final 2. It's always disappointing when someone who sucks as a player makes it so far, but at this point it's just a standard of the game.
Dillon Carman – 8/10. I didn't end up liking Dillon as much as I thought I would, but he did go far as I had predicted. I wish he had made moves. Other than his contradictory personality+appearance, nothing about him was too amusing. Another waste of potential, if you ask me. His best moment was at the very beginning, when Cass convinced Demetres to poke the Dillon bear.
Jackie Mccurrach – 7/10. I figured she would go for floater, and I was on the nail. She cried a lot and gave a handful of sob stories about how she was bullied and how BB was like high school. Well, I feel like that's a given. When it came down to it, she just was not cut out to play this game. Jackie tried to be tough, but it didn't go over well. I would feel bad for her, but that goes against my strict I-don't-deal-with-whiners rule.
Overall, this season was better than I anticipated. I was worried about the lack of strategic gods that were introduced, but a lot of them surprised me by playing hard. The cast kept saying how epic the season was, and it really was a gold one. Can I just request that they bring Ika back for round 3? Please?
With the ending of BBCAN means the near-beginning of BBUSA, which, let's be honest, is where the real entertainment is at. My main issue with BBCAN is all the advertising and product placement. Like my god. It's just TOO MUCH. Also, Arisa's shoulder pads. You could kill a bear with those things.